April, 2013 News
A Permanent Home
Some progress to report. We approached the Minister for Environment & Climate Change, Hon. Ryan Smith, to ask him to accept transfer of the land surrounding H2 into his portfolio as Crown Land with the Fund being appointed as Committee of Management. He declined citing the poor condition of the building as the reason. We think he has confused H2 with H1 which is in poor structural condition. Minister Ryan will visit us in June to see the actual condition of H2. In May, Gordon Rich-Phillips (Assistant Treasurer & Min. For Aviation Industry) will also visit the hangar.
Min. Ryan suggested 4 possible options for our future:
Transfer of title to Wyndham City Council
Transfer of title to Nat Trust (Victoria)
Surrender of land from MW to the Crown with the Fund being offered a lease
MW retaining the land then ultimately selling it off.
We prefer option 3, as it offers us the greatest control of our future so are actively pursuing that matter.
Wyndham City Councillors have now visited the hangar & we have prepared a submission for presentation to the CEO & Directors of WCC asking for their support in our aim of achieving option 3.
John Temby has prepared a detailed plan of the possible development of the site which has been met with enthusiasm & acceptance.
Liberator Update
Most of the oxygen system has now been fitted throughout the aircraft. Decals have been made to place on bottles & controls in the system & they provide a great finishing touch. Colin Hancock is working on this project.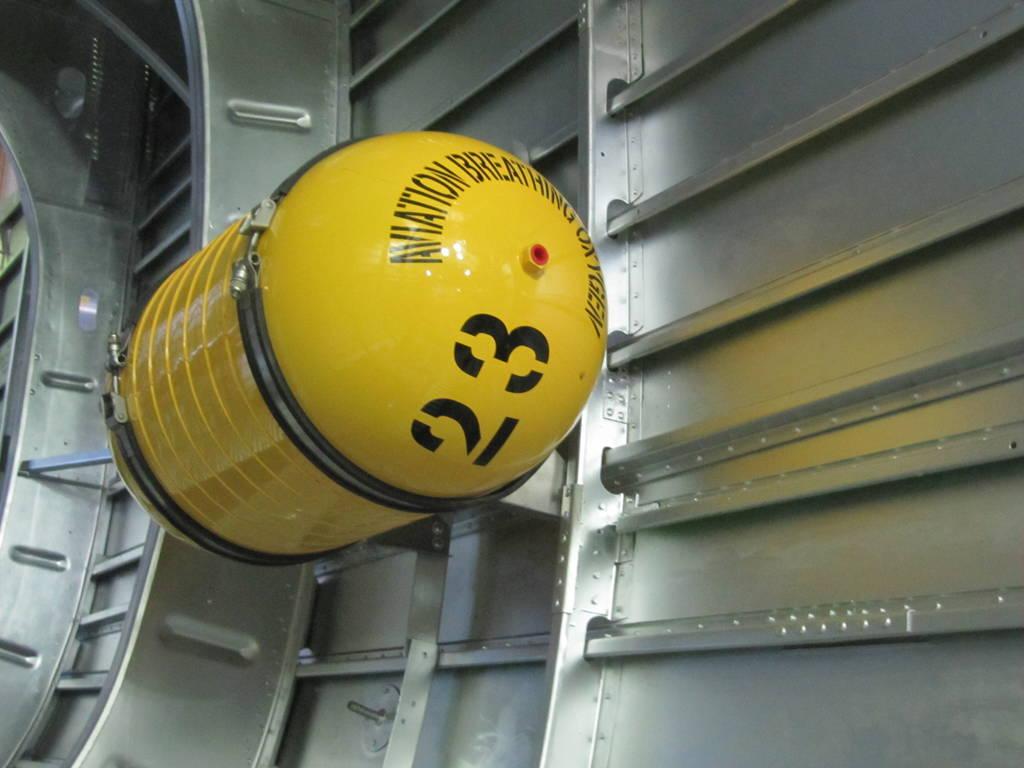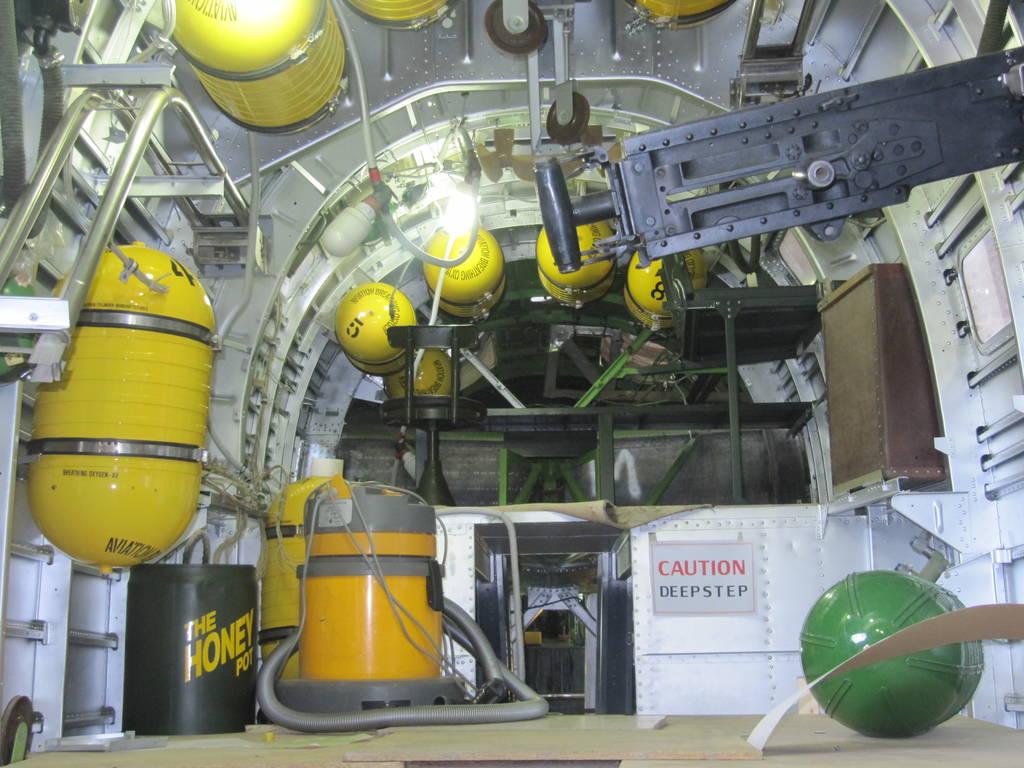 NB: A very important item, the honey pot, has been installed.
Nacelles have been fitted to the firewalls of 2 engines. The third is in progress.
The rear turret perspex mould is almost complete and Charles Cull has finished a working demonstration Norden Bomb Sight.
We have purchased a bigger compressor; a much needed item.
Oxford Restoration
Ken Hindle & Doug Sinclair are currently working from drawings to construct a spar for the Oxford
Calendar of Events
24th April: Liberator Re-union in the hangar: open to all flight & ground crew personnel, their family & friends, bookings essential
4th May: Heritage Festival in hangar, bookings essential.
19th May: Gisborne Steam Rally; display taken to the show at Gisborne
6th, 7th July: Bendigo Model Engineers' Show, display taken to Bendigo
13th , 14th July: Ballarat Gun Show, display taken to Ballarat
Ken Bullen Perpetual Award
This trophy was scheduled to be presented at the 2013 AGM but due to support from the hangar workers it has been decided to award it posthumously to Ron Platt for 2012/13.
The Bullen family are also in support of this idea.
Members of the Platt family came to the hangar to accept the award & to put plaques on Ron's toolbox in his memory. The tools have been donated to the hangar for use by new members who have not yet built up a personal collection of tools. Also donated was a sum of money given in Ron's memory by family & friends.
Our thanks to the Platt family for their ongoing support.
Avalon Air Show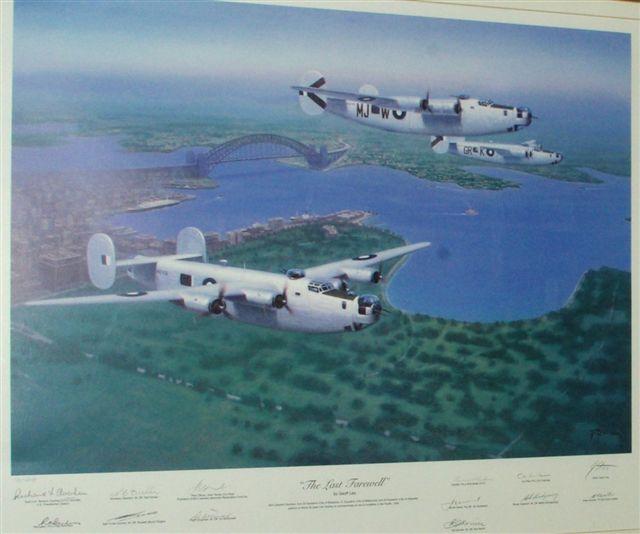 We attended the show on the 3 open days and were open at the hangar for the 6 days of the show. Lots of very tired people when it was all over. We did raise a considerable sum in sales & donations & met many new people interested in our restoration as well as catching up with the regulars who visit each show time.
The flight crew of the B-52 visited the hangar & were very impressed with the B-24, noting many similarities between the two aircraft. At the B-52 base in Louisiana they are restoring a B-24 so we were able to swap parts & information.
We have been given several numbered prints of this painting by Geoff Lee. Some years ago this painting was signed by members who had served in each of the respective positions in the Liberator during the war.
We are offering these limited edition prints at a cost of $120 each.
If you are interested in purchasing one please contact the Hangar.
Quotes:
* He who laughs last.......thinks slowest.
* Nothing is foolproof to a sufficiently talented fool.
* Flashlight.....a case for holding dead batteries.
Membership
Membership time again. Please contact the Membership Registrar for a renewal form and send the completed form to PO Box 156, Werribee, 3030 by 30th June. We rely heavily on the annual subscriptions.
Thank you for your support.
Remember, if you do not want your address/phone number available to members who ask to see the membership list please contact the Secretary in writing at: 3 Eldorado Court, Wyndham Vale, Victoria 3030
National Aviation Museum
Mark Pilkington from the Aviation Museum in Moorabbin, Victoria, has organised a petition in support of the establishment of a National Aviation Museum. We have sent an observer to sit in on the sub-committee meetings. We have copies of the petition at the restoration hangar. If you would like a copy of this petition to circulate at clubs, etc please contact the Secretary.
Donations
We've had some generous support recently.
Wrightforest Products in Werribee have donated timber for the Oxford & the John Holland Company at Tullamarine has donated scaffolding, much needed from an OH&S point of view.
Several hangar workers went to collect the scaffolding. Getting it off the trailer caused some moments of concern!