Our Very Own Link Trainer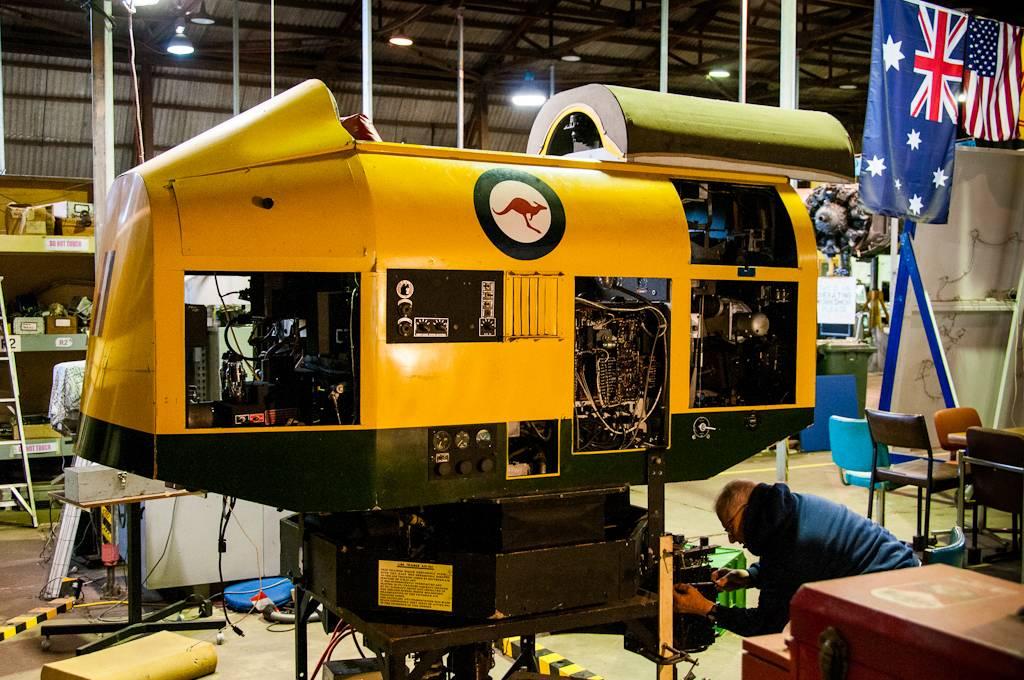 Picture by Mike Forsberg. Click to enlarge.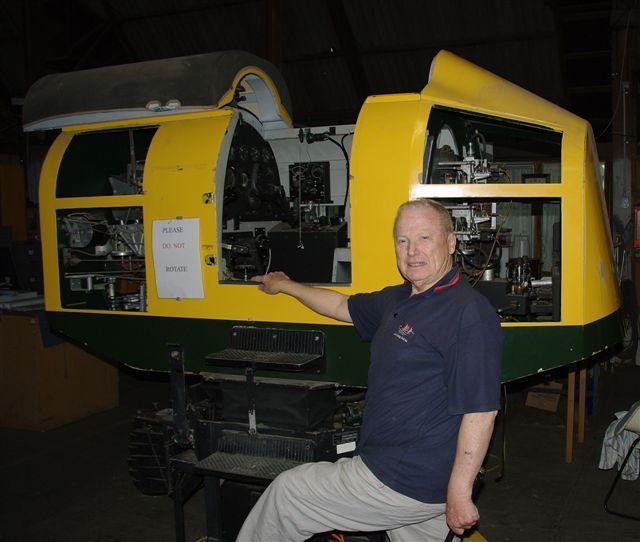 John posing in front of his master-piece. Click to enlarge.
John Kubale has completed the overhaul of the Link Trainer. John has gone to great lengths to ensure that the trainer is fully operational; thanks John for your dedication and perseverance.

So the trainer is now available for "flights' in the restoration hangar by aspiring pilots - and 'would have beens'.
Visitors will experience the thrill of flying in a fully operational simulator; even if it is a little antiquated.